Hey Blogger/crafters!!
I was bored today so thought I'd use a few challenges to inspire my creativity...
I came across the
Colour Q
challenge... Which involved using these colours:
If I hadn't found this challenge I don't think I ever would have used this colour combo... But I quite like how it turned out. This is the card I created: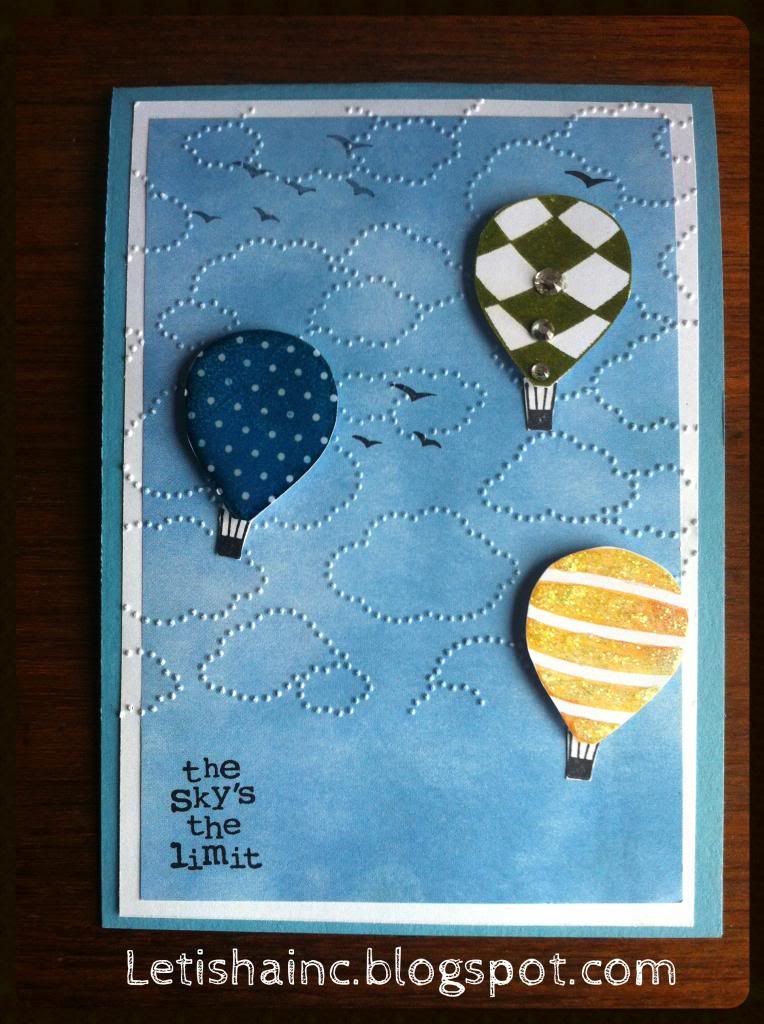 The photo doesn't really do it justice.. I used glossy accents on the balloons so they're all shiny.. I also stickled the saffron balloon. Hope you like it.
Another blog I came across on my travels was
Daring Cardmakers
.. they post daring colour combos for people to play along.. This was the dare...
I love these colours!! So I decided to completely go with the citrus theme...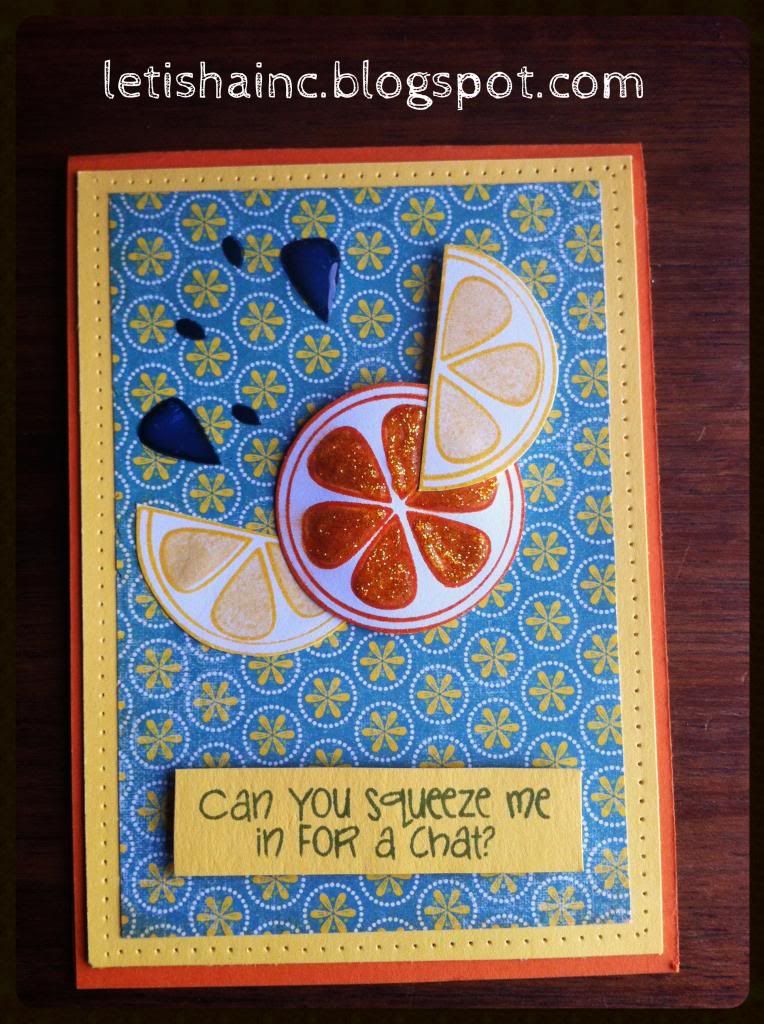 The stamp is by Stephanie Banard at "Stamps of Life." I think it was the July 2013 stamp club set. Once again I glossy accented the splashes... so they look wet.
Letisha xx