Was feeling in the mood to make girly cards today-- which is perfect with mother's day around the corner.. I love the bright colours on this card.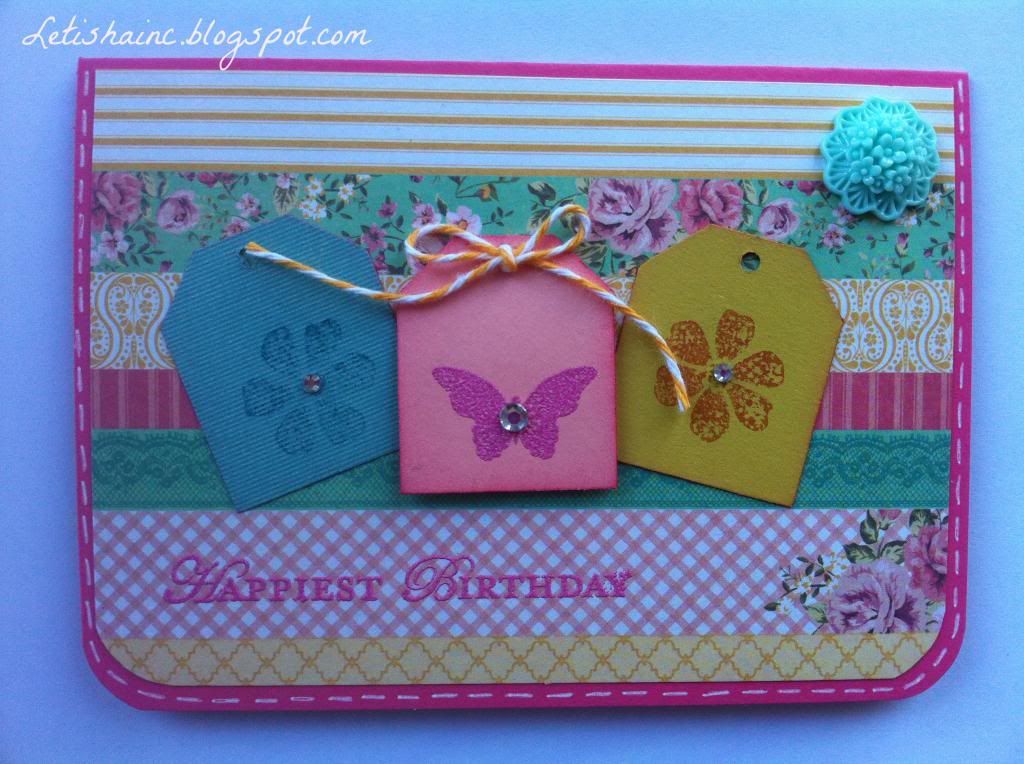 I'd like to enter:
Craft Your Passion - Mother's Day/For the Ladies
That Craft Place Challenge Blog - Flowers And / Or Mother's Day
4 Krafty Girlz - # 14 Anything Goes
Paper Crafting Journey - 2W - (W1 of 2) Anything Goes
Wednesday Word Art ATG
Scrappers' Delights - #19 Mother's Day/Special lady
Artistic Inspirations - W, E3 - Anything Goes
One Stitch at a Time #204 for a female
Papertake Weekly for a mother or girl
Thanks for looking!